Introduction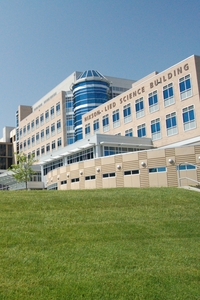 In the field of Political Science, there are no fewer than six subfields: American Political System, Law and Legalism, Normative Theory, Methodology, International Relations, and Comparative Politics. The two introductory courses you took, POL 101 and POL 102, gave broad brush strokes over all of these topics. This course delves into international relations more deeply. It offers what amounts to broad brush strokes of the entire IR subfield.
The underlying theme for this year's course is 'explanations of history'. That is what IR offers all: explanations of what has happened, theories through which we can better understand the world around us and our place in that world.
Textbooks
The
required
book for this course:
Three Perspectives on International Relations: Power, Institutions, and Identities

, Henry R. Nau (2006)
ISBN: 1-933-11646-3.
The
recommended
book is:
Style Manual for Political Science

, the American Political Science Association (2001)
ISBN: 1-878-14733-1.
The required book is available from the UT Bookstore and from neighboring bookstores. It will be used extensively in the class, so it would behoove you to get them. The Nau text will serve as our primary textbook.
The Style Manual is completely optional. It appears as though the APSA is readying itself to publish an updated edition. As such, the bookstore has limited copies of the current edition. In lieu of having you purchase the entire style manual, I have distilled the necessary portions into a document called
APSA References
, accessible from this website. This document provides examples of reference lists so that you format them correctly.