Course Documents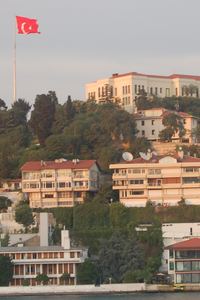 Syllabus
Each professor should make available to the students a syllabus of the course. This syllabus needs to include such information as an outline of the course topics, a listing of necessary assignments, a schedule of test dates, and the grading policy. Why? The syllabus serves as an 'offer' between the student and the professor. A syllabus does not remove the student's responsibility for attending class sessions, nor does it constrain the professor from changing the specific elements of the syllabus.
Style Sheet
References
What information must be cited? There is no need to cite facts deemed 'common' knowledge. How do we define common knowledge? If the 'common' person knows it as a fact, then it is common knowledge. However, there are two exceptions to this rule: if your entire argument centers on a fact, or if the fact is contentious in the discipline (though not contentious to the common person). In both of these cases, cite the fact. It is better to over-cite than under-cite.
The Final Examination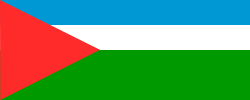 Class Assignments
Foreign News Happenings briefs
A1: Atlas Hypotheses
Showing causality requires three things: high correlation, theoretic feasibility, and temporal precedence. In this assignment, you are not required to show causality; you are only required to write causal hypotheses.
Peruse through the atlas for the course. Compare maps. Ruminate on similarities across maps. Contemplate if there may be causal connections between the variables measured on one map with those measured on another. Find the connections. Write five causal hypotheses using the maps in the atlas.
A2: Effective Number of Parties
A3: Travel Activity
Tunawars Assignments
TW: Annual Reports
TW: The Tunawars Journal
For each simulation year, you need to include the following information in an easy-to-read format: Name; State; Current Year; Current rank; Annual profit from last year; Starting funds for this year (Current cash-on-hand); Total number of ships owned; Total number of ships you will send out this year; Price of fish; Number of fish caught; Total number of ships everyone sent out last year; US$ value of one of your currency; The change from last year (also in US$); Your current strategy; How well you think your strategy is working; Your new strategy, if you are going to change; and Your reflections on how this simulation applies to the current topic in class.
TW: Debriefing Paper
This short paper (about 4 pages) is due on April 25, 2008. It will be graded on how well you pull in class material and explain it using the examples of the Tunawars activity. Do not forget to properly cite and reference your sources. I would hate to fail anyone on this assignment.
The Geography Component
Practice Quizzes
There are two purposes behind spending class time on practice quizzes. The first, and most obvious, reason is that they give you the practice in determining what formats the quiz can take. The second reason is that the quizzes allow me to continue broadening your exposure to states outside the West. Thus, the anecdotes I tell allow you to put a 'face' to the state's name.